About The Vein Center & CosMed
We provide vein treatment and cosmetic medical services unparalleled in the Midwest.
At The Vein Center & CosMed, all diagnoses and all treatments for abnormal vein conditions are performed by an expert general / vascular surgeon. Furthermore, abnormal, benign skin conditions including improvement and maintenance of healthy skin are always monitored by a physician. This is a medical and safety standard of excellence that should be followed by all other reputable medical facilities in the country.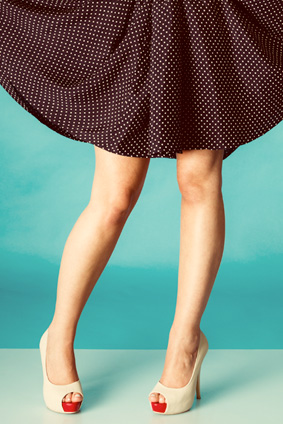 Our medical director is Dr. Mark Blumenthal. He is an expert surgeon (has been board certified for over 30 years) who has successfully treated more than 50,000 patients with vein problems during the past twenty years. He is a master at using the remarkable, advanced medical techniques of sclerotherapy and laser therapy. His specialized training, unique skills, in-depth knowledge, and vast experience allow him to consistently and safely achieve outstanding results.
In addition, his insightful diagnoses of vein diseases and related conditions allow patients to avoid the inappropriate (or even unsafe) advice or treatment offered to them by some other doctors.
And, as medical director of our facility, Dr. Blumenthal also ensures that any minor non-vascular procedures not requiring his personal treatment also meet the highest medical and safety standards of excellence.
Vein diseases are just that-- diseases. They should be approached for treatment just like any other disease. That is a diagnosis, plan of treatment, alternatives to that method of treatment, discussion of what the disease might lead to if left untreated, any appropriate testing if necessary, a thorough conversation with the patient about his/her disease to educate the patient and, lastly, the treatment itself. All of the above would be done by a qualified MD just as it is at The Vein Center & CosMed.
When you pursue a treatment program with Dr. Blumenthal and his staff, you'll receive both an expert diagnosis and exceptional state-of-the-art treatment of your individual condition. You will also have the assurance that you are under the care of one of the country's leading medical specialists.