Important Aspects to Consider About a Physician's Background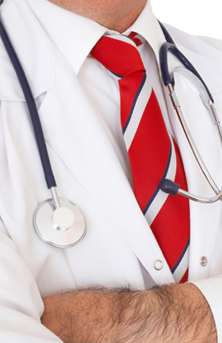 Unfortunately, it is not obvious to patients in need of a specialist's care how best to select a qualified physician. Here are a few basic considerations:
A physician who has completed a hospital residency in a specialized field is more qualified to treat diseases within that specialty than one who has not completed a residency.
A physician with hospital admitting privileges has shown himself capable and competent as judged by his peers. This capability and competency has not been judged in a physician without hospital admitting privileges.
A physician who is Board Certified by one of the American Boards of a certain specialty has proven himself as qualified as possible compared to a physician who is not Board-Certified.
A physician who has maintained his certification (by getting re-certified via rigorous testing and letters of recommendation from other physicians) has shown that he has remained up to date in the advances made in his field compared to a physician who does not maintain his certification.
A Board-Certified surgeon who has been accepted as a Fellow by The American College of Surgeons has shown his excellence in surgery over a long period of time as judged by others in this specific specialty who have also been accepted as Fellows.
Dr. Blumenthal meets all of these rigorous qualifications.
In addition, his nationally recognized practice has provided state-of-the-art treatment and outstanding medical care for more than 25 years. And, most importantly, his practice has dramatically improved the lives of more than 50,000 patients.
Dr. Blumenthal has also taught numerous other physicians the latest techniques in the treatment of varicose vein disease and is recognized nationally as an expert in this field. Naturally, this history of teaching and national recognition are qualifications that few physicians have and should certainly add to a patient's confidence in choosing Dr. Blumenthal for his or her care. He was and is a pioneer in the treatment of varicose veins and spider veins as specialized, dedicated practice.