If you suffer from varicose veins or spider veins, The Vein Center & CosMed can help you love your legs again!
Founded by Dr. Mark Blumenthal in 1991, The Vein Center & CosMed is the St. Louis area's premier facility for the medical and cosmetic treatment of vascular conditions. Dr. Blumenthal and his staff use state-of-the-art technology to help ensure effective, long-lasting results, and they are committed to providing the highest possible level of patient care in an inviting and pleasant, yet medical environment.
We invite you to explore this site to learn more about us and the services we offer. Then, if you are ready to do something about your varicose veins, spider veins or other cosmetic conditions, call us today to schedule a free consultation.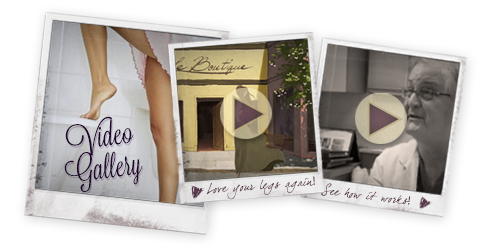 New Service Exclusively at
The Vein Center & CosMed
The Vein Center & CosMed is now the new home of the Medi-Cal Weight Reduction Program. This medically supervised weight loss program is designed for people who have a significant amount of weight to lose, and need to lose weight quickly for medical reasons.