Microdermabrasion Treatments in St. Louis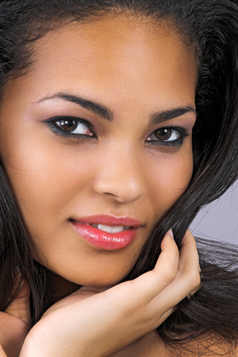 True skin restoration requires a procedure that works with the skin called microdermabrasion. Your skin is a magnificent, ever-changing, growing organ that is constantly replacing itself, and it is possible for it to become the healthy, radiant skin you have always wanted!
Our Microdermabrasion treatment is a non-surgical, non-invasive skin resurfacing technique that works with the skin's system of growth and replacement. At The Vein Center & CosMed, we use a device manufactured only for a single purpose: smoothing out very fine lines in the skin.
Microdermabrasion assists in the removal of the outer layer of skin, accelerating skin cell turn over to reveal the younger-looking, tighter and healthier skin underneath. It can also make some scarring, such as that resulting from acne, appear less obvious. If done properly by a trained, licensed aesthetician, dramatic results can be obtained.
The average procedure takes about 60 minutes depending on your skin type and condition. Microdermabrasion is a safe procedure for all skin types and all skin colors. Many people will notice improvements in the texture and appearance of their skin immediately after the first treatment. It is, however, also very important to provide essential nutrients and protection to your newly exposed and healthier skin.
At The Vein Center & CosMed, we will take the adequate time to advise if a Microdermabrasion is right for your condition.
All Skin Rejuvenation Treatments